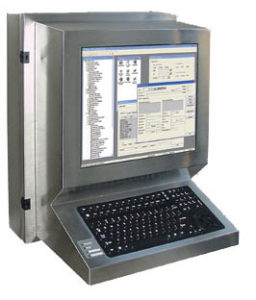 Guardian Series Rugged Workstation
Integrated into sealed NEMA 4x stainless steel (316) enclosures, with NEMA 4x keyboard and pointing device, the Guardian Rugged Workstations are built to withstand the harshest conditions.
With no external vents and a carefully engineered closed-loop thermal management system, the internal components are protected from dust, dirt, moisture, chemicals, oil, and washdowns. Shock and vibration isolation is provided on the chassis and in the drive bay for protection in severe vibration environments.